Moving the discussion below here so I can use colors. CD-Host is green. My words are red.
Hi Randy --
Good answers.
Thanks, I enjoy the discussion
Pro-choice people make it all the time. Don't like abortion? Don't have one. What is the argument? All morality is personal likes and dislikes.
Good example, that is a tough one. I would hope that this is not an argument from moral relativism since obviously that would be a stupid argument.
You are being very charitable. I don't tend to assume pro-abortion arguments are not stupid. They are more sound-bytes than arguments. Still people are convinced by them.
Rather it is a more subtle argument along these lines:

1) Consent is the driving principle of sexual morality.
2) Abortion should be classified along with sexual morality and not a crimes of violence.
c) An objection to abortion is just an objection to consenting to have an abortion.

Now obviously (1) and (2) are highly contentious and most people making this argument often haven't really thought through those two underlying assumptions.
I wonder if (1) is not just moral relativism in disguise. Matters of life and death have deeper moral issues involved than mere consent. Sex can involve the creation of a new human life. Why should we expect consent to be the driving principle unless we have bought into moral relativism at some level?
(2) is the reason that discussion of the fetus' development is so effectual in pro-life arguments because once one accepts that abortion is the deliberate dismemberment of proto-human, (2) is a harder belief to defend.
I am not sure (2) is even on most people's radar. Is abortion a matter of life or a matter of sex? The sex part is over before the abortion question comes up. The sex could have been rape. It could have been consensual married sex. Mostly how a person got to that point does not matter. Mostly, people are pro-abortion regardless or pro-life regardless. That much makes sense. The central question is whether it is OK to kill the fetus. That is a life issue. I am not sure I have ever heard someone frame it as an issue of sex except when it is talked about in the context of a backup contraception method.
Were pro-choice people really consistent moral relativists (in the very strong sense you are using it here, and not in something like the Hegelian sense) then fetal development would be irrelevant and unconvincing.
Since when is modern man consistent about anything? Any genocide requires arguing that the victim class is sub-human. Abortion requires exactly that premise about the fetus. You look at the pictures and you an see that is nonsense.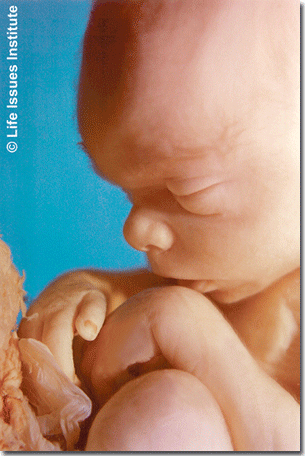 Given the seriousness of the sins and the number of people struggling with them they hardly mention it at all.
I just want to point out the "seriousness of the sins" is precisely what I mean by a high degree of church focus. The fact that they are considered to be serious sins... I understand your objection that you don't think the church is aggressive enough on these issues ...
Most don't consider sex to be a trivial matter. So I am not sure that saying sexual sins are serious is such a surprise. The point is the church's position has not changed in substance. In terms of the tone and frequency of the teaching it is less about rules and judgement and more about love and forgiveness. Often the church is criticized by people for guilt tripping them and talking about hell all the time. I wonder where they go to church. That kind of preaching has not been the rule for many decades now.
Mostly because people feel guilty. They like to blame the church but it is their own conscience that tells them they are doing wrong.
I don't see that. I think the data on premarital sex being wrong, homosexual sex being wrong, masturbation being wrong is pretty clear that huge and growing percentages of the population simply aren't troubled by these sexual acts.
They say they are not troubled. We have created a society where it is politically incorrect to admit you have a conscience. But many come to the church
privately and ad
mit they are troubled. There are those "
whose consciences have been seared as with a hot iron
(1 Tim 4:2)
" but they were not born that way. It is like swearing. Your conscience bothers you for a while but then it doesn't in the same way.
You think so? I think wealth distribution is a pretty recent phenomenon.
I think we mentioned this before on the rise of Islam and how important the end of debt and slavery was. That's a great example. Going back even further Book IV of the Republic discusses the distribution of property and how this effects the nature of the good. The old testament specifically outlines the the corners of fields are community property though the interior is private property.
You can call that "wealth distribution" if you want. There is some minimal recognition of rights for the poor. To prevent them from starving. Not really creating a middle class. Often even these rules were not followed. I am not totally familiar with the slavery issue in Islam. From what I can tell Islam changed slavery. They didn't abolish it. Prisoners of war became slaves. People, if they were Muslim, were not made slaves to pay off debt. I guess if you have a culture of war that works.