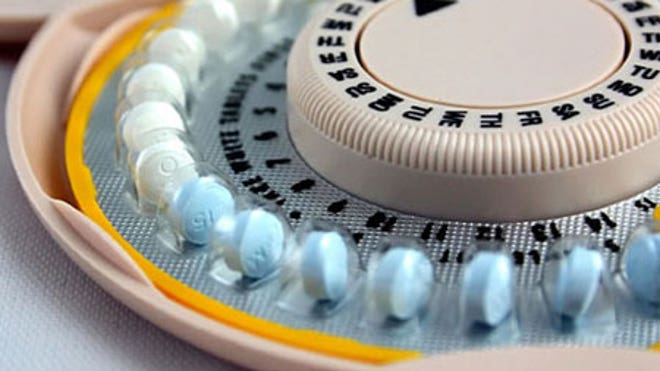 It prevents you from glimpsing the beatific vision in your sex life. That is what sex was meant to be. A foretaste of heaven. It can't be that if you distort it.
It makes Christian sexual morality incoherent. Why wait until marriage if sex is not about children anyway? Experience has shown that it takes time but eventually premarital sex becomes the norm. It is even happening among evangelicals.
It can make you marry the wrong person. Dating becomes more about who would I like to have sex with rather than who would I want as a life partner. So you make bad choices.
It reduces marriage from a commitment to spend your life populating the world with people like your fiancee to simply committing to live with that person.
It opens the door to gay marriage because marriage is no longer about children.
It changes our thinking about sex from being primarily about children to being primarily about orgasm exchange. This changes sex from a loving act to a selfish act.
It confuses the meaning of sex. We can think of it as a casual thing. It can never really be casual but without the openness to life we are tempted to treat it that way.
Safe sex is boring. Sex becomes truncated. It becomes finite. It can no longer satisfy our deepest desire.
It causes us to lose respect for human life. If we are free to manipulate the act that creates life then how can that life be sacred? The ordinary does not produce the sacred
It causes us to lose respect for sex. We don't fiddle with sacred things.
It causes us to lose respect for all holy things. What has happened to liturgy since contraception? Certainly in the protestant world traditional liturgy has all but disappeared after being pretty much unchanged for many generations. We have lost out inhibitions about messing with the holy. There is a parallel between the altar and the womb. If we lose respect for one we will lose respect for the other.
Similarly respecting nature in family life can cause us to respect natural law be not destroying the environment.
Then there is the huge quantity of hormones that end up in the environment. That an cause all sorts of reproductive issues with animals and people
It causes health problems in women. Too many to mention. The ones documented on the insert that comes with the pill are weight gain, irritability, loss of sex drive, and depression. Not exactly what I want for my wife.
It increases the temptation for adultery.
It makes it harder for women to say No to sex. With premarital and extramarital sex the woman often would use potential pregnancy as an excuse. Now she has to say it is wrong or she does not want to. Both of those might be harder for her to defend.
It messes with the natural hormonal balance of male/female interactions. Men lose interest in women. Women lose interest in sex.
It disconnects men from their masculinity and women from their femininity. We lose track of who we are.
It creates a situation where the most educated reproduce less. Kind of the opposite of the survuval of the fittest.
The least able to successfully use it are often the least able to parent as well. So the most children go to the worst parents.
It causes parents to see children as something to enrich their own life rather than a gift from God to bless the world.
It puts pressure on kids to live up to the parents dreams because there are often no siblings who can.
It creates very few large families. They are the ones that will be kid-focused but not overly focused on one child. Families with one or two children tend towards ignoring the kids or letting the kids run the family.
It deprives people and societies of hope. The average age of societies tend to go way up. There are few youth to provide optimism and enthusiasm.
It causes communities to die off in the long term. People groups that embrace contraception don't produce enough children to replace their existing population. It is a societal form of suicide.
It forces huge immigration and all the problems that can come with that.Europe is a good example. Low birth rates have caused Europe to embrace Muslim immigrants. They don't make good Europeans but if Europeans aren't making enough Europeans what are they going to do?
It produces an abortion mindset. That is that children are something I should only accept when I want to.
It has hugely increased the abortion rate. It is still talked about as a solution to abortion but it has the opposite effect
Same goes for STD's. It sends a message that chastity is impossible.
Sends a message of unlove to your children. I don't want more like you.
It prevents you from totally embracing the Catholic church. This is true of both protestants and Catholics. When they consider becoming a serious committed Catholics contraception is a huge barrier.
Even if you don't want to accept the Catholic church it is still something all Christians saw as gravely evil for a long time. If you want to appeal to tradition to say Christians can be sure abortion or gay marriage is wrong then you have to say contraception is wrong just to be consistent.

It sets a bad precedent of disobeying God for the sake of some physical pleasure.
It creates the impression that denying your sexual desires is unreasonable or even impossible. This leads to pornography, all the forms of sexual abuse and many consensual forms of sexual perversion
The call to accept more children in your family is hard but it comes with amazing blessings. God leads you to a place of great joy that you would never have chosen for yourself.
More children increases the impact of your life on future generations.
More needs increases you reliance on God. That ends up being a good thing because He does provide.
You get attention when you live in an obvious counter-cultural way. That can attract people to the faith when you live it with joy.
Religious life is hard and rewarding. It makes a lot more sense when married life is hard and rewarding.
You can talk much more credibly to your kids and other singles about sexual self control when they know you have to deny yourself within marriage
Spiritual fruitfulness comes from being open to physical fruitfulness. So a non-contracepting couple will bless the world in other ways even if they don't have a lot of kids.
It prevents you from having to discuss fertility with your spouse.
It allows sex to become routine and expected. It can lead to bad sex and eventually to no sex.
NFP couples end up with more sex and better sex
NFP couples almost never get divorced
You end up with more grand-kids. Don't have those yet but I hear they are great.
You have a much greater chance of one of you children or grandchildren becoming a priests or nun
Your children get to have lots of siblings. Nothing can teach people skills like living with people who know how to annoy you and often do it just for pleasure.
Kids are just amazingly beautiful. They are a source of so much grace and joy.
To me the bottom line is integrity. Integrity in my relationship with God, with my wife, with the church, with society, and with my family.