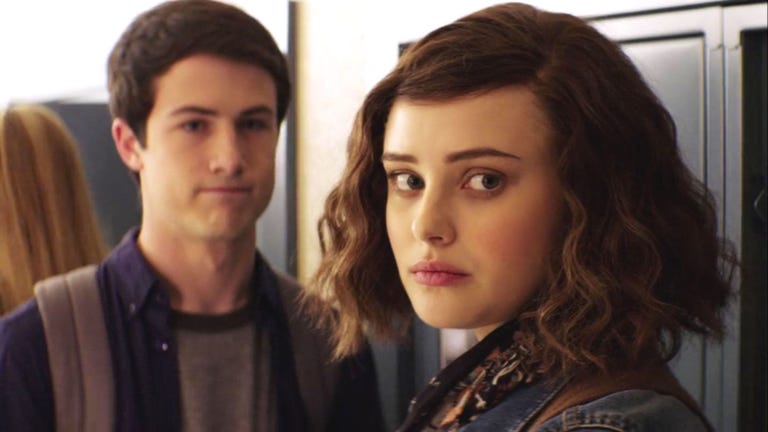 Lots of talk about suicide lately. I guess a few high profile people kill themselves every once in a while and it gets folks talking. Then there was the 13 Reasons series that tried to tackle the subject. It does strike me that people just do not know how to discuss it. The focus seems to be on pain. If someone is suffering then suicide is somehow understandable. The key to preventing it is to prevent pain. Make people feel better. The trouble is that is unrealistic. Nobody goes through life without pain. Even people who are rich and objectively don't suffer very much can feel quite miserable.
This is the way 13 reasons first season ended. They all agreed that the person who killed herself hard a difficult life and the solution was to try really hard to be nicer. That seems a bit lame. It also seems impossible. The problem of sin does not get solved by hard work. We need grace. Even the way the story was told, nobody was outright mean to her. A lot of people convinced themselves they were treating her OK when they were not. Still it is not like the problem was a lack of effort. More a lack of an honest understanding of what hurts us and other people.
The big thing is people have lost their story. Christianity tells us we are created good, we committed sin and then we are recreated by the grace of God. We are losing touch with all those things. We still have some idea we are good but we don't have much foundation for believing that. It is something we tell ourselves but why? Are our brains just programmed by evolution to make us think that?
Then there is the notion of sin. Certainly many characters felt deep shame in the series. Yet there was no understanding of what that was and how it should be dealt with. Especially around sex there was the idea that people would do things and sometimes they would feel intense shame and sometimes they just would not. Nobody seemed to do any real thinking about why that was. Certainly if you made another person feel bad then you should feel bad.
Then there is grace. Not totally absent. There is one character that is transformed by confession. She admits what she did to the victim of her misdeed and becomes a better person as a result. The main character also repeatedly accepts physical threats and abuse in order to achieve a greater good. Yet there is no sense of God. So when the person you offended is dead you are just out of luck. There is no way to get forgiveness.
Without this story people are just confused about what life is about. When we suffer, what makes the suffering worth it? When things go badly who is responsible? Certainly parents don't figure big. The school get sued but it is more the school as a community. The teachers are not expected to help. It is typically fellow students that need to help. They are broken as well and so it does not really work.
Ultimately we don't have a good reason not to commit suicide if there is nothing after death. If what we do in life does not have eternal consequences either for us or for others then why should we continue? Life is hard. It is not that likely to get easier. The bible tells us that faith, hope and love survive. That is huge if you believe it. If you don't all you really have is self-deception. You can convince yourself something means something. It does not but you can work yourself into felling like it does. When the suffering gets intense and the questions become unavoidable that is just not enough.