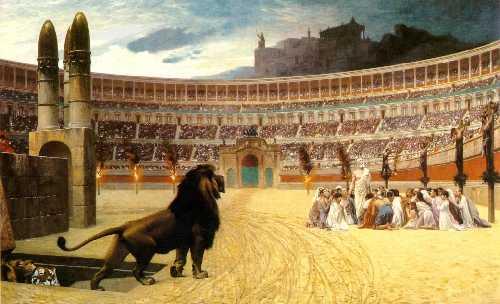 Saints usually win. They win over kings and emperors. They win over philosophers and armies. They even win over popes. But there is an exception. Lions beat saints. St Ignatius is the most famous example but there were many saints who were fed to lions. I did find one,
St Blandina
, who was miraculously not eaten by the Lions but even then the Lions did not get eaten. St Blandina was still martyred. So it seems that when Saint and Lions meet that the Lions do pretty well.
For those of you who don't follow the NFL this is important because there the
Detroit Lions plan the New Orleans Saints
tomorrow.Go Lions!!!